title:
Coolest office spaces: A Hogwarts conference room and other wild designs at Booksource
date posted:
Friday, November 20, 2015
Article:
Coolest office spaces: A Hogwarts conference room and other wild designs at Booksource
A meeting at Hogwarts? That's something you might hear in the Harry Potter universe, but the line is also common at Booksource, where each conference room is named — and decorated — after fictional places featured in children's novels.
Booksource, a book wholesaler to the kindergarten through 12th grade market and part of GL Group Inc., keeps the themes of imagination and discovery a part of the workplace culture in its office at 1230 Macklind Ave.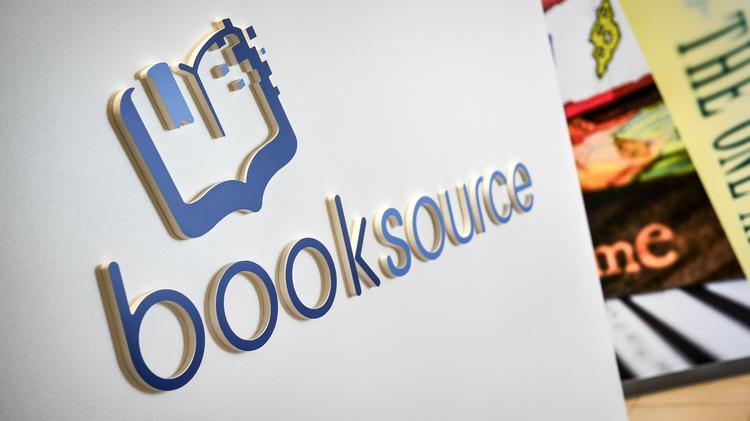 Click here to see more pictures of Booksource --> http://www.bizjournals.com/stlouis/news/2015/10/27/coolest-office-spaces-a-hogwarts-conference-room.html?ana=twt
Booksource's office is located at 1230 Macklind Ave.
Director of Human Resources Lisa Whealon said Booksource's executive team values the incorporation of literature into functional design. The spines of many popular novels and quotes are enlarged on the walls, and rooms are dedicated to Dr. Seuss.
"Conference rooms were named after fictional places found in children's novels and decorated to match, walls were taken down and teams now sit in an open environment for fostering brainstorming and collaboration," she said. "And a new training facility was outfitted to host various training programs."
But the office space wasn't always that way.
As the company grew, executives looked at moving Booksource outside the city. But after some investigation, they found that more than 60 percent of the workforce lived within six miles of the Macklind location, and decided to keep operations at the Macklind location while revamping the look and feel of the space, Whealon said.
The new space was designed by JEMA and construction was completed by Musick Construction at a cost of about $1 million, Whealon said.
GL Group, which has about 180 employees locally, had 2014 revenue of $70.7 million.